BREAKING NEWS The Shibbering Cheeto's in Concert!!
Join #NipClub and The Shibbering Cheetos in honoring @DanaPixie.
@TheShibberingC's play at 8pm EDT!!


@DanaPixie Picking up rescued animals Doodles and Pugs at the airport!!!


 Dana Moody, Also known at @DanaPixie has a long history of being a friend to animals and humans in
need!! She maintains #PawCircle and #PawPrayers and helps us all keep aware of animals who need some
helping prayers and assistance. She's always there to lend her support, advice or just a badly needed kind word or hug whenever someone is in need. #NipClub has chosen to honor her with her own pawty!!!
Dana's pawsome, her Favorite @HollieCatRocks will be your
hostess for the evening at #NipClub!!!!

Dana is a world class athlete, both running and bicycling. So we've mapped out a nice track around the #NipClub building and the neighboring countryside and during the pawty we encourage all of you to get on a bicycle and either take a leisurely ride around the track, OR race each other!!!
So send your humans shopping to get you some nice bicycling gear and come pawty at #NipClub this Thursday with @DanaPixie!!
@TinyPearlCat races around the countryside
@theNascarKitty practicing for the big #NipClub
Bike Race with @DanaPixie!!!
@DCKitty is FAST!!! She beats her darling @TheNascarKitty every race!
@MarioDaCat and @BadAndy_KityKay race their bikes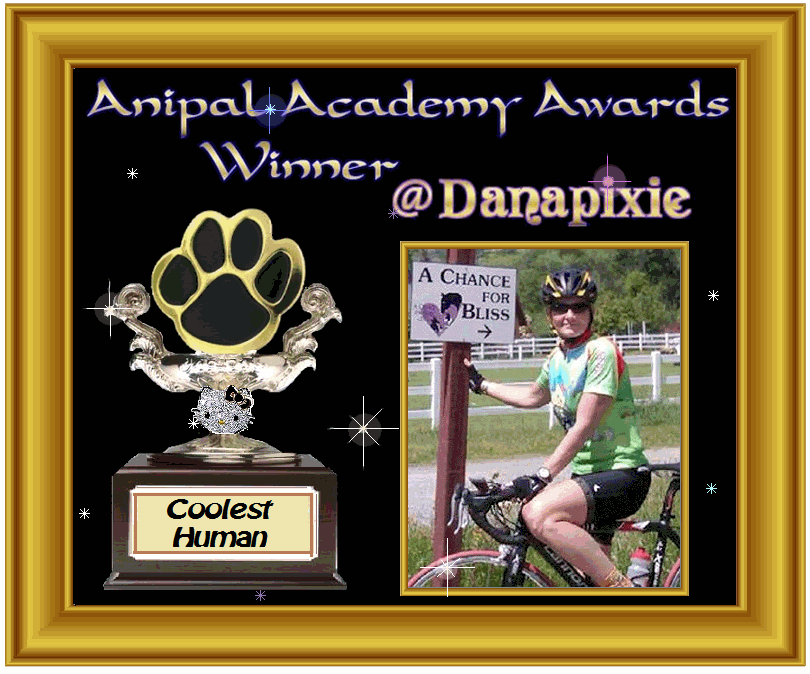 KEEP CHECKING BACK!! MORE INFO TO BE POSTED DAILY!!!!
Menu:
Chicken Parmagiana



Grilled Caprese Chicken Kebabs


Mario with his fancy moves mixin some Hollietinis
http://twitpic.com/3e9frb
HK Kitty wine
http://twitpic.com/6b4a4r
Bike Cupcakes
Nommy HK Cake
http://twitpic.com/6b4ax0