Please drop your change in for the cats of no-kill SAFE Haven Cat Shelter and Clinic if you can.
#Nipclub pawties hard for your September Gotcha and Birthdays!
See HERE how to get a special Avatar made
Birthday Club

@Feral_Beast made up of anipals @Samthewatcher @IamRustyCat and @Germanshorthair will be performing live at 10pm EDT to help celebrate the September Birthdays & Gotcha Days! Please make sure you follow this great band on twitter @Feral_Beast.
@Tweeting Truman - Sept 23 birthday

@BearBearD Sept 28 birthday
@RabbitViola #Nipclub DJ first birthday month
Once a month we celebrate your Gotcha and Birthdays.
@TinyPearlCat will continue to cook one of her famous cakes for you. In addition, @RealFakeGator will send you a birthday avatar so everyone knows it is your special month.
See Details HERE
Cake!!
Pink Dog cake filled with cheeze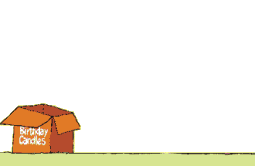 Help the abandoned, neglected, and feral cats of
SAFE Haven Cat Shelter and Clinic
get care, TNR, and new forever homes. To Chip in
CLICK HERE
For Direct Donation Link for SmartPhones
CLICK HERE
. To Donate directly to the charity
CLICK HERE
.
Please let them know it is a #Nipclub related donation so we can add that to our final total.
To read more about SAFE Haven
CLICK HERE
or
@SAFEHaven4Cats