Please donate to animals in the tip jar!
Click here!
Every penny helps!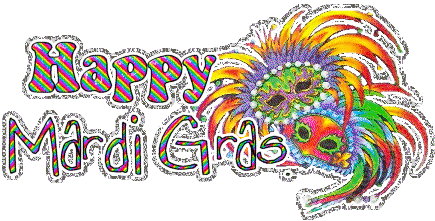 #NipClubs Mardi Gras King @OwenTheTonk welcomes ALL!
@3phibotticelli marshals #NipClubs entries in the
great Mardi Gras Parade!!!!
@ChazzTheDog & @PepperPom show some royal flair
@RealFakeGator is ready to get his pawty on!
@Kittehboi dances on the official #NipClub 2012 Crew Float


If you thought that was a great float, look at what #NipClub has done for 2013!


Mardi Gras

has become a huge celebration in American, even for those who don't know, or follow the cultural and religious reasons for it. I personally have NO idea what Mardi Gras is all about, so I'm going to take a second to read this article and get some important knowledge so we can plan the pawty properly:
@AutumnTheDoxie & @KingTuttiFruiti strut their stuff...still clothed..for now MOL
Giambi
@IAmRustyCat tosses some beads to the ladies.
@CatsMeow's Marie catches some beads
@PandaFur on her prize pony
@OprahTheWestie views the parade from her balcony
@Spanielopolis Captains a float!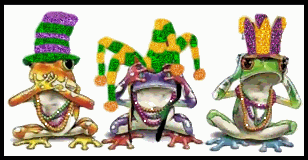 Make sure to come pawty hard with us at our Mardi Gras pawty!! We'll have great noms, and music all night, a never ending parade, beads, and of course, @TinyPearlCat will definately break out the fireworks!!
So if you need a cool Mardi Gras costume, please contact @RealFakeGator and his crew at #NipClub Outfitters. They'll get you and your parade crew all ready to go!!
I may not know much about what Mardi Gras is all about, but I know how to throw a pawty, so I went down to New Orleans and had some cooking lessons with EMERIL so we could have top notch noms at our Pawty!
@TheNascarKitty got some special coaching from
Emeril so we could have the BEST noms at #NipClub's Mardi Gras!



Le Menu de Noms:



Gator King Cake
101 Layer Lasagna
Boiled Crawdads
Chicken Creole
Southern Fried Chicken
Crawfish Etoufee with Dirty Rice
Corn Biscuits
Mardi Gras King @OwenTheTonk serve fresh Beignets & coffee
Jambalaya
Red Beans & Rice with Mustard Greens
Oyster Po'Boy Sandwich
Smoked Brisket with Cheese & Chive Fries
Our Beignets & Chickoree coffee are made fresh every
few moments and served free to all guests!!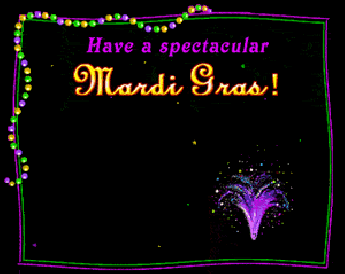 Direct Donation Link for Smartphones:
Owensboro Humane Society
To Donate directly on the charity's site
CLICK HERE
.
Please let them know it is a #Nipclub related donation so we can add that to our final total.
To read more about Owensboro Humane Society
CLICK HERE
.