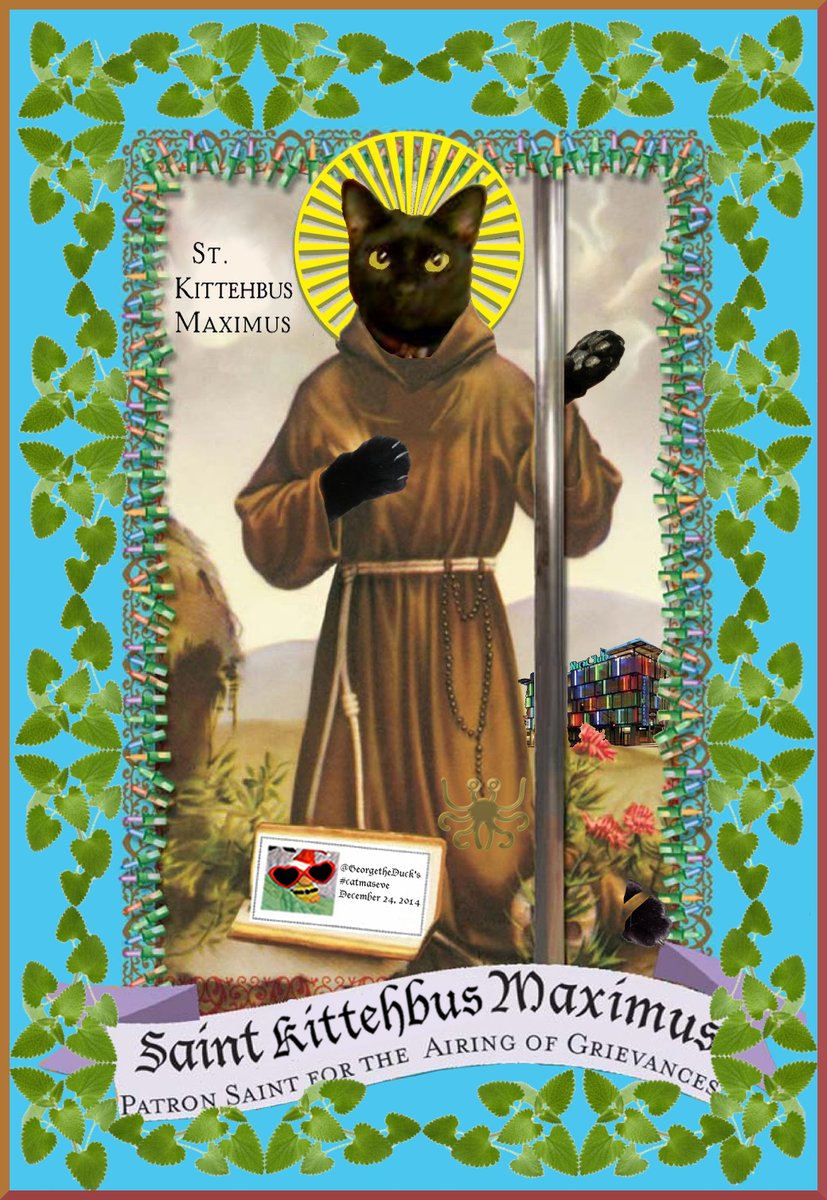 Mr.Breeze aka @Kittehboi aka Saint Kittebus Maximus, Patron Saint of
Airing Grievances will have a GRIEVANCE WITH YOU if you don't come
to pawty with us at #NipClub's Festivus Pawty. And you DON'T want that.
@NancyCakeFace gets into the Festivus spirit
@doggymolly finds the perfect Festivus gift for #nipclub
Still confused..here's a website that'll get you all the Festivus Knowledge you'll need:
Click for HERE Festivus Information
@TheNascarKitty wrestles @KingTuttiFrutti in Feats of Strength!
@TheNascarKitty gets pinned by a #NipClub customer during Feats of Strength
The Traditional FESTIVUS feast:
Print and Clip out this coupon and hand out as Christmas Gifts!
(Don't give to people you actually want to talk to again..MOL)