July, normally (at least in the Western Hemisphere) is a time of heat, sun and summer fun. It's also about halfway to Christmas.....and, since Santa has a LOT of months left to vacation, he's always happy to come relax at our #NipClub location on the beaches of Hawaii. So come join Santa and all your #NipClub favorites as we celebrate CHRISTMAS IN JULY.
If you'd like a special outfit, make sure to let @RealFakeGator or @TinyPearlCat know soon. #NipClub Outfitters has a lot of pals out on summer vacation (but we've hired some of Santa's "out of work for the season" elves to help.)
As usual, we'll have a Christmas Dinner Buffet set up, and your #NipClub Barktenders and DJs will make your evening memorable. AND....IF CHRISTMAS in July isn't your thing....we've got a NEW event sharing the stage......(SCROLL way down to the bottom, under the Christmas Feast IF YOU DARE.)
@CathyKeisha @TinyPearlCat & @HollieCatRocks keep Santa and friends busy until the pawty on Thursday so he doesn't get bored....which seems impossible....
Dress for the season...be an elf, a reindeer, santa, a snowman....whatever you want....
if you need help @RealFakeGator and his helpers at #NipClub Outfitters will be glad to help!!
Just Ask!!!! AND MERRY CHRISTMAS!! (
in July
)
@TinyPearlCat serves drinks in our swim up bar.
@TheNascarKitty rushes (In his prize 1968 VW Beetle) to #NipClub with gifts for all.
We asked @TinyPearlCat why she had stockpiled snow in her freezer...well, now
she has all the snowballs and all we can do is DUCK!!!!!
@Kittehboi will be spinning great tunes, but he's also
going to use the "Mistletoe" for smooching the ladies.
@MeisRoxyThePug (above) and @Meow_Girls (below) are ready to serve you some cold drinks
@Cobalttash has brought Christmas to the beach
We understand @Owenthetonk just had his
special Christmas sweater drycleaned for the occasion!
@RealFakeGator beats the heat by
getting back in the snow globe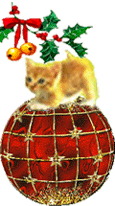 OK, if you were brave enough to scroll way down
here....you're probably ready for FESTIVUS IN JULY!!)
Christmas may not be your "cup of nip-tea" but then surely FESTIVUS is....or perhaps BOTH.....maybe you want to sing Christmas Carols about your Feats of Strength...or Wear your Festivus Ugly Sweater to Hand out gifts. Hey, we're not here to judge. we're here to have fun. If you need an ugly "Festivus" sweater please ask @RealFakeGator or @TinyPearlCat soon.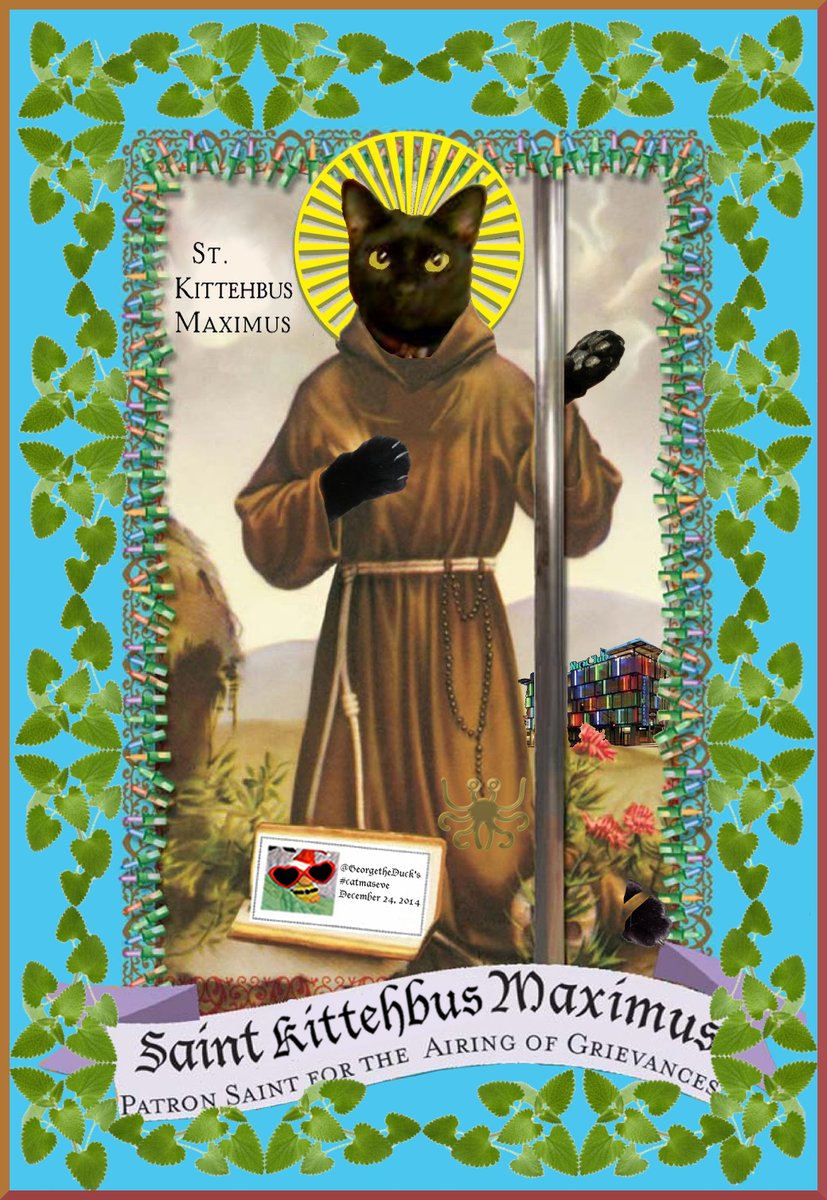 Mr.Breeze aka @Kittehboi aka Saint Kittebus Maximus, Patron Saint of
Airing Grievances will have a GRIEVANCE WITH YOU if you don't come
to pawty with us at #NipClub's Festivus Pawty. And you DON'T want that.
@NancyCakeFace gets into the Festivus spirit
@doggymolly finds the perfect Festivus gift for #nipclub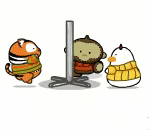 Still confused..here's a website that'll get you all the Festivus Knowledge you'll need:
Click for HERE Festivus Information
Throughout the evening we'll do all the Festivus activities.....around the Festivus Pole, we'll have the airing of grievances (in good fun only please..teasing OK..attacks are NOT). AND of course the Feats of Strength, where the "head of house" gets wrestled to the ground and pinned. In this case, whichever Manager is on duty..., @TheNascarKitty, TinyPearlCat, @ShaynaCat, or @RealFakeGator..., step right up and wrestle them to the ground!!
A few scenes from previous Festivus Pawties at #NipClub:
@TheNascarKitty wrestles @KingTuttiFrutti in Feats of Strength!
@TheNascarKitty gets pinned by a #NipClub customer during Feats of Strength
The Traditional FESTIVUS feast:
Print and Clip out this coupon and hand out as Christmas Gifts!
(Don't give to people you actually want to talk to again..MOL)
(Note: for FESTIVUS newbies, there IS no "Human Fund"...George Costanza gives these cards

as gifts because he is cheap and doesn't expect he will get caught. MOL.
For Direct Donation Link for SmartPhones CLICK
HERE
Fallow @RikkisRefuge on Twitter
HERE
Like Rikki's Refuge Animal Sanctuary on Facebook
HERE
Learn more about Rikki's Refuge Animal Sanctuary
HERE
Check out Rikki's Refuge Animal Sanctuary's videos on Youtube
HERE