Please drop any $ you can into the Tip Jar to help pets at Black Cat RescueEvery penny helps! Thanks!
@DCKitty and @TheNascarKitty have opened their Aspen Winter Mansion to
#NipClub for the evening. Come enjoy the winter splendor.
#NipClub Anipal Winter Olympics at an Aspen Ski Lodge!
Nobody will EVER beat @TinyPearlCat's snowmobile.
@TheNascarKitty shows off his slalom skills
The Winter Olympics are underway. BUT, we're not taking a bunch of animals to Korea. We're holding our own Anipal Winter Olympics.
#NipClub Manger @TheNascarKitty and his true love @DCKitty have offered us use of their Winter Mansion in Aspen, Colorado which has everything we need to put on these games, and, of course, PAWTY. Come throw snowballs, race snowmobiles, ski, snowboard, snowshoe, ice fish,try our new Luge course, and of course enjoy our heated outdoor bar area with hot tub and our indoor fireplace lounges, both with full bar service, DJ entertainment, and gourmet noms.
If you need special gear or outfits for your sporting adventure, please contact @RealFakeGator of NipClub Outfitters soon.
When you see @TinyPearlCat looking at you from her snow fort...it's too late already!
@TheNascarKitty tries to defend himself...but it's too late!
We warned you! MOL.
@3phibotticelli isn't hindered by the cold weather at all! She's right at home!
@WinstonTabby found a sport where he can have a few drinks, lay
down and compete. The LUGE is perfect for him.


@flashjumpingjak is ready for a luge throwdown with Winston
@Cinnimini2 shows off her Figure Skating skills and her daredevil side as a bobsledder



@Cobalttash and @BloomNight2 show off their pairs skills
Marta beamed down from #RainbowBridge to ski with her pal @RealFakeGator
@MarioDaCat cross country skis around the area.
@TinyPearlCat is a snowboard genius
@SquirtTheCat and @ChazzTheDog1 join Pearl on the halfpipe
Some scenes from past Anipal Winter Olympics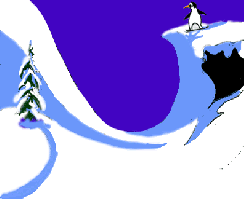 Baked French Onion Soup
Please drop any $ you can into the Tip Jar to help the pets at Black Cat Rescue
Every penny helps! Thanks!
For Direct Donation Link for SmartPhones
CLICK HERE
Fallow Black Cat Rescue on Twitter
HERE
Like Black Cat Rescue on Facebook
HERE
Learn more about Black Cat Rescue
HERE