Please drop your change in for the cats of no-kill SAFE Haven Cat Shelter and Clinic if you can.
Last year a we started our #NFLanipals club at #NipClub, when our new sports bar opened up during games. NOW with the NFL season well under way we thought it would be fun to have a football themed pawty!!
So come dressed as your favorite football player, or as a fan for your favorite team, or just wear your natural fur and pawty hard!! Either way, come enjoy the fun. If you need help dressing, #NipClub Outfitters has the finest in NFL gear just ask @RealFakeGator so he can have his staff help you!!
We will have the BEST in tailgate pawty foods, cold drinks, and I wouldn't be surprised if a game of parking lot football started up sometime during the pawty.
Come as a favorite Classic NFL Player
@PumpkinPuddy ready to cheer for the Broncos!
@PepperPom cheering for the Cowboys
Show yourself making a famous play!!
Come as your favorite Current Player
Come as a hardcore fan...OR just come as yourself!!
Maybe a mascot

!

Tailgating Menu (more coming soon..check back)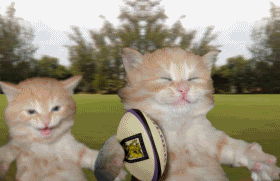 ---