Please drop any $ you can into the
tip jar
to help the animals at Rikki's Refuge. Every penny helps! Thanks!
It's time to celebrate our pals May Birthdays and Gotcha-Days with a big pawty at #NipClub! Also, #NipClub will be featuring anipal shops a couple of times a month. Tonight we are hosting @twittinSuki who is bringing some great prizes, 2 of each below.Make sure to check out the bottom of the blogpost for hints to her quiz questions!
Fine print USA only on these prizes!
We will be giving away two iTunes GCs between 6pm-7pm EDT donated by @skye613+
#NipClub says WE ARE SO GLAD @LEOPUSSMAN IS FINALLY HOME!
@mariodacat baked him a cake!
Belated Birthday wishes to
@nerissathecat
April 15


May 15


May 20


May 21


May 5


May 23




Angel Jinny serves up OTRB drinks and Cake with Otis and Pixel at 7
@Laineyspawtique May 20 Gotcha day
@PollyPuss11 May 8-9 Birthday and Gocha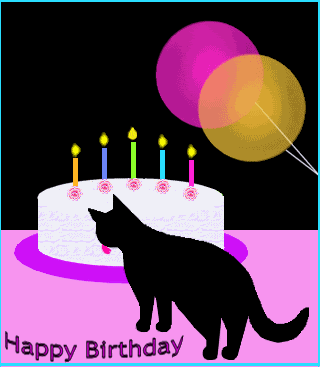 Chilli of @Sisfurcats May 5 Birthday
Gato Theo May 21 birthday
@Gingersnap599 May 9 birthday
Dolly of @Flicka47 May 14 Birthday
Christy and Julie of @MaggieMoosetrks May 1 Birthday
Winston's bro @LittleJack_1 May 24 Birthday
Lulu of @Parisreddog May 9 Birthday
@PerrytheBirman May 8 Birthday
@ThePixelMoon May 1 Birthday
@Wheresbuddy May 11
@Yoda_The_Dog May 28 Birthday
@TinyPearlcat May 4 Birthday
@IzzyBeagle May 4 Birthday
@Mikey_W_Cat May 4 Birthday
@MittenKitten May 5 Birthday
@MrWhiskers505 May 5 birthday
@Nacho_Belle May 5 Birthday
MORE CAKES
Spring flower and Garden Theme
]
Check out
@twittinsuki
's tweets for hints at the quizzes she will have tonight and also explore her
Etsy Shop
& her
Pinterest account.
For Direct Donation Link for SmartPhones
CLICK HERE.
To Donate directly on the charity's site
CLICK HERE
.
Please let them know it is a #Nipclub related donation so we can add that to our final total.