HOORAY for HOLLYWOOF is coming!! Let's have a MOVIE Theme Pawty to get ready for it!!! Ton's of fun to come!!
@TinyPearlCat @TheNascarKitty & @KingTuttiFruiti
pay tribute to a great 80s movie!!
Feb. 8th and 9th #NipClub Monthly will pay tribute to Hollywood, so we will have a movie themed PRE-PAWTY on Thursday Feb. 6th at #NipClub Weekly just to get in the mood!!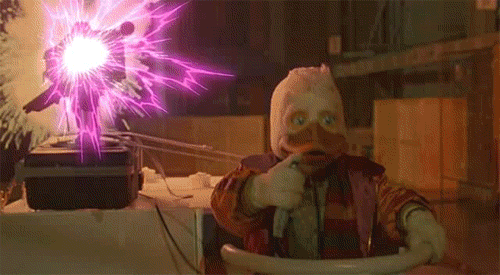 80s Brat Pack Movie Pawty!!
Judd Nelson, Johnny Depp, Molly Ringwald, Rob Lowe, Kevin Bacon, Ally Sheedy, Anthony Michael Hall, Charlie Sheen, Emilio Estevez, Lou Diamond Phillips, Judge Reinhold, Leah Thompson, Demi Moore, Andrew McCarthy, Robert Downey Jr., Mary Stuart Masterson, Keifer Sutherland, Kevin Bacon, Matthew Broderick, and who can ever forget Phoebe Cates from her red bikini scene? What do they all have in common? They are from the infamous 80s Brat Pack movies we all loved.
The 1980s, for most of us old enough to have been there, we remember great music, the start of the technology revolution, and many of us have close bonds to the famous Brat Pack movies from John Hughes and a few other great directors.
THE BREAKFAST CLUB,
ST. ELMOs FIRE,
SAY ANYTHING,
PRETTY IN PINK,
WEIRD SCIENCE,
SOME KIND OF WONDERFUL,
LESS THAN ZERO,
FERRIS BUELLERs DAY OFF,
BACK TO SCHOOL,
DIRTY DANCING,
FAST TIMES AT RIDGEMONT HIGH,
WEEKEND AT BERNIES,
FOOTLOOSE,
THE OUTSIDERS,
FOR KEEPS,
ONCE BITTEN,
CAN'T BUY ME LOVE,
LICENSE TO DRIVE,
STAND BY ME
and so many more that made an impact on our lives.
This week at #NipClub we will relive these movies and have a great time seeing what i's like when all these plots and characters intermix. You can dress up or your own fur is always welcome at #NipClub.
Look who`s ready for Movie Pawty!!
@3phibotticelli and Sadie
@RealFakeGatorp0
Answer Key to Georgie Goes to Hollywoof
Please drop any $ you can into the
Tip Jar
to help the cats at Dori's Darlings NO KILL Cat Rescue Every penny helps! Thanks!
For Direct Donation Link for SmartPhones
CLICK HERE
To Donate directly on the charity's site
CLICK HERE
Please let them know it is a #Nipclub related donation so we can add that to our final total.
To read more about Dori's Darlings NO KILL Cat Rescue
CLICK HERE
Dori's Darlings NO KILL Cat Rescue on
FaceBook
Dori's Darlings NO KILL Cat Rescue on
Twitter