Hey #NipClub pals! It's time to polish up those cars and spend an evening doing hot laps. It'll be great practice for this weekends #NipClub Monthly 24 Hour Pawty celebrating 100 years of the Indianapolis 500.
Bring your favorite vehicles and show off for your pals. And if you need a vehicle, please contact @RealFakeGator at #NipClub Motors, but do it quick, he's really busy preparing for this weekends pawty.
Speaking of this weekend, please plan to attend #NipClub Monthly 24 Hour Pawty. See the link below for info on the pawty.
There you will find menu, schedule, events and more.
Here's some of your pals cars you may see doing
hot laps this Thursday. What will you be driving?
@DCKitty in the Formula 1 Racer @TheNascarKitty bought her.
@MarioDaCat in his Corvette Stingray
@GeorgeTheDuck in his tricked out '58 Cadillac (recovered after being stolen by his ex)
@KittehBoi in his lowered 57 Chevy Ragtop
@ShaynaCat in her super rare, supercharged 1957 Chevy Nomad
@MeisRoxyThePug in her 67 Pontiac GTO
@TiggyBean in his Tony Stewart Race Car
@WinstonTabby in his Ferrari GT
@TheNascarKitty in his new Dodge Charger HellCat
@TinyPearlCat in her 1957 Chevy BelAir Ragtop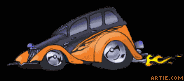 Noms and Drinks
Indulge in our trackside buffet of Southern Comfort Foods including Hot Wings, BBQ Pulled Pork,
Sausage Jambalaya, Fried Okra, Mac and Cheese, CornBread, Fried Chicken, Beer Battered Fish,
Shredded Beef, Mashed Potatoes, Buttered Corn and Green Beans, Pinto Beans and Bacon,
Raspberry Pie, and much much more!!
We don't support drinking and driving, so while you're out on the track
we'll supply you with a wide variety of your favorite sports drinks
to keep you hydrated, and then when you park your car we'll
welcome you to the Drivers Lounge where our barktenders will
keep a cold drink in front of you, and listen to your racing stories.
For Direct Donation Link for SmartPhones
CLICK HERE