This week at #NipClub we'll feature our world class BAR AND GRILL. Come have a drink or three, some great bar food, dance to our DJs and mingle with pals.


And while you're pawtying, make plans for next weeks exciting pawty:
#NipClub Introduces: #NipClubs DRAG PAWTY hosted by Mr. Breeze ( @Kittehboi) himself!! Sept. 1, 2016.
Your hear "Drag Pawty and immediately you think of:
But, that's not what we're talking about. Our "DRAG PAWTY" is all about being "what" you want to be as a SPECIES. Maybe you've always wanted to be a lion, or an eagle, or an monkey, or even a human! Well, at #NipClub you can be whatever you want to be. So start thinking of that "special" outfit, and if you need help contact @RealFakeGator SOON so his staff at the world famous
#NipClub Outfitters can get to work on your costume!!!!!
Bar and Grill Night Drinks and Nomms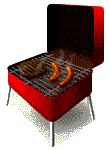 For Direct Donation Link for SmartPhones
CLICK HERE
German Shepherd Dog Rescue Of Georgia on FaceBook
HERE
German Shepherd Dog Rescue Of Georgia on Twitter
HERE
Learn more about German Shepherd Dog Rescue Of Georgia
HERE