#GSBR groping judge @Mattiedog
NOBODY pawties like #NipClub!! And NOTHING attracts gorgeous babes like RACING!! So if you combine: NipClub, Pawtying, Gorgeous Babes and Racing...you get: #GSBR (Great Summer Beach Race).
Fresh off the success of the #GSSR Great Spring Street Race creator @SkeeterTheTabby has once again paired with #NipClub to hold this exciting new race. And because we always want each pawty to be even better than the last, we've decided to hold a pagaent to pick a "Miss #GSBR Race Girl" who will help host our pawty, perform important race duties like starting the race, handing out trophies, etc.
So Thursday June 28th we will hold a pagaent to pick our official Race Girl...but #NipClub would NEVER have just another pagaent..we are having a full out dance pawty RAVE!! Dance tunes, Disco, Techno, high tech light shows, state of the art drinks and noms, everything you've come to expect from #NipClub kicked UP a notch! Since whatever happens at #NipClub stays at #NipClub dont be afraid to pawty hard!!
@RealFakeGator and #NipClub Outfitters will be glad to help get you dressed up for our dance pawty, all you have to do is ask. But, as usual your own fur is ALWAYS welcome!!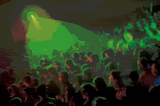 Click HERE to get more info about this pageant!!
ALSO you can still enter to compete until June 27th!! @RealFakeGator and #NipClub Outfitters can help you pick just the right pageant outfit if you need help!
The Pageant Judges:
@MattieDog
@TiggyBean
@WinstonTabby
We've chosen some very capable judges, @MattieDog, @TiggyBean & @WinstonTabby and sent them to the prestigous Playboy Mansion to spend a week pawtying and practicing their interactions with beautiful ladies..............
WAIT!! @KingTuttiFruiti...did you approve the expense of sending these guys out to the Playboy Mansion?....No?.....well I didn't......I Think you and I better fly out there immediately and supervise them.....Sound good?
Announcement:Dear blog readers....it appears the @TheNascarKitty and @KingTuttiFruiti have just run out of the building with their suitcases....muttering something about "Playboy Mansion here we come" so the rest of the blog will not have any narration.......We are sorry for the inconvenience.
Now things are better...@TheNascarKitty & @KingTuttiFruiti are
on the scene at the Playboy Mansion to supervise our
judges and make sure they behave.....Anybody buy that?




Please leave a comment below with a link to a twitpic of your avatar. You will be assigned a contestant # as your photos are added to this page.


Deadline for entry is midnight US EDT 6/27/12.
@RealFakeGator will help you dress for the event if you find the picture you would like your head attached to.
@TiggyBean @WinstonTabby and @MattieDog have graciously agreed to judge all the lovely contestants on their brains first and foremost. You'll probably want to send them some lovely tweets about why you should be Miss #GSBR.
@TiggyBean will be judging the girls on their special talents, like the best "tail" shake.
@WinstonTabby will be judging the wet sand wrestling contest.
@MattieDog will be testing the "melons" for firmness.
The winner will be announced at 9pm US EDT on June 28th at #Nipclub!
If you have any questions, please tweet them to @Skeeterthetabby or @Flacatlady.
Show us what you got girls!!
#NipClub's Head Hostess @HollieCatRocks posed for a few pix to help contestants know what the judges will be looking for.
Contestants in order of entry receipt
@Crybabrkit Entry #1
@HollieCatRocks Entry #2
@Cats_Meows Marie Entry #3
@ShaynaCat Entry #4
@claudiab53 Entry #5
@GeorgeTheDuck Entry #6
@Bea_Bells Entry #7
@CatGodessAthena #8
@Samthewatcher Entry #9
@RabbitViola Entry #10
@aimeeroo Entry #11
@trailerparkdogs Entry #12
@DoggyMolly Entry #14