Please drop any $ you can into the
tip jar
to help the animals at PAWS-Connecticut. Every penny helps! Thanks!
Right next to our impressive #NipClub building, we own a little soul food diner. While it's kind of an ugly little place compared to our high tech building, it's still a cool place, with the best noms.
We built a passage way from the #NipClub building to the Diner so you can go get delicious soul food anytime and then get back to pawtying. Of course we also built a bar and dancefloor right in the diner so we can just pawty there as well. That's what we'll do this week!
So this week let your soul show, soul music is the root of modern music, so this week we'll have great funk, soul, and rhthym and blues music, disco, classic rock, oldies, and of course, the best soul food you have ever eaten!!
Come dressed as your favorite soul brother or sister, or just come in your own fur which is always welcome!
Move over Diana Ross
@doggymolly is taking over!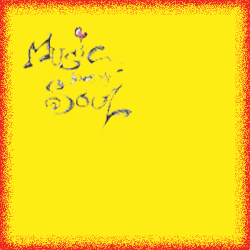 @MarioDaCat puts the signature touch on one of his
famous delicious cocktails in the Soul Food Bar
@TinyPearlCat designed the bar in our Soul Food Cafe to fit the most booze
in the smallest space, and still be functional and fun.
@TheNascarKitty prepares soul food for your enjoyment!
Soul Food Supper!!
Red Beans & Rice
Southern Fried Chicken
Shrimp Po' Boy
BBQ Chicken with Black Eyed Peas & Turnip Greens

Fried Chicken Plate with Turnip Greens, Fried Okra & Mac & Cheese
Ham Plate with Mashed Potatoes & Gravy, Boiled Cabbage,
Corn Bread & Baked Beans
Chicken and Waffles
Taco platter Carnitas (pork) & Pollo (Chicken) tacos with
Spanish rice & Refried Beans
Vegetarian Plate with Mac & Cheese, Black Eyed Peas,
Collard Greens & Cornbread.
Please drop any $ you can into the tip jar to help the animals at PAWS-Connecticut. Every penny helps! Thanks!
For Direct Donation Link for SmartPhones
CLICK HERE.
To Donate directly on the charity's site
CLICK HERE
.
Please let them know it is a #Nipclub related donation so we can add that to our final total.