Please drop any $ you can into the Tip Jar to help the dogs at
Bichon and Buddies
. Every penny helps! Thanks!
Grand Opening #Nipclub Mexico-Acapulco
Complimentary Mint-Nip Margaritas for all guests!!
Beautiful Acapulco, the site of the newest #NipClub location!!
Viva Mexico!! We've traveled far and wide for #NipClub, but somehow I don't believe we've ever traveled to Mexico. SO...@TheNascarKitty and @ShaynaCat scraped up enough $$$ to build one of our permanant locations in Acapulco, and this week #NipClub will celebrate the grand opening with a tour of Mexico ending with a huge pawty at our new location.
#NipClub Acapulco, right on the ocean!!!!
Of course, we'll want to fit in, so pick your south of the border outfit early!! Perhaps you need some help? Well just contact @RealFakeGator at #NipClub Outfitters and let him know what you'd like to be. Mariachi Player? Soccer Star? Local Mexican Native, or maybe just a Gringo touring the country? Of course, your own natural fur fits in anywhere too!!
Of course we wouldn't dream of taking you to Mexico without serving world class Mexican Cuisine!! So don't miss this great event!!

@WinstonTabby yelled out: "One Tequila, Two Tequila,
Three Tequila, FLOOR" then proceeded to take a "nap".
@cherylpoestone`s ferts yelled out: "One Tequila, Two Tequila,
Three Tequila, MORE" then proceeded to drink the bar dry.
@kittehboi yelled out: "One Tequila, Two Tequila,
Three Tequila, COWABUNGA" then proceeded to take a leap.
@SeattleP @WinstonTabby and @GeorgeTheDuck
opted for a bucket of Coronas on the beach
@TinyPearlCat will take you on scenic tours on
her Mexican Tour Bus (we've added Air Conditioning)
and those totes on the top are filled with great noms and
excellent refreshments, because after all, it's #NipClub
Explore the Pyramids of the Sun and Moon
Explore Taxco, MX, the silver capitol of the world.
It's an impoverished area, but it's street markets are
the best you'll find. A couple coins will buy you valuable
treasures if your bargaining skills are good, and that Church you
see in the upper part of that pictore...well, see below:
Inside the church at Taxco, millions of dollars worth of precious
metals and jewels adorn the decor.
Mexico City. One of the largest cities in the world, much larger




than New York City. It's also the most crowded city in the world

.
Mexico City
In the middle of all the hustle of Mexico City lays the old
district which includes The National Cathedral of Mexico.
a HUGE structure. Construction started in 1573, and it wasn't
completed until the early 1800s. It is majestic and wonderful.
@PepperPom gets into the ``spirit`` and dances to the music of the Day of the Dead band
@OtisDoggy in his new sombrero
@msmollyyoda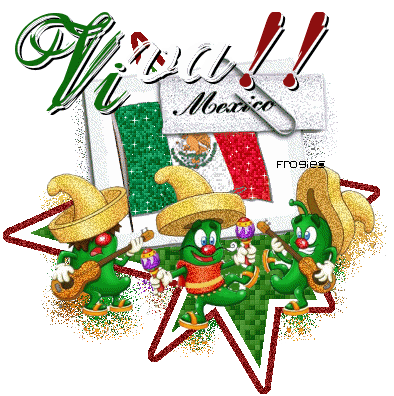 @TheNascarKitty trained under some of Mexico's finest chefs
this week to perfect a menu of great foods for you!!
Steak and chicken Fajitas
Taco Platter: Crab, Shrimp, Fish, Chicken & Steak
Grilled Chicken Lime Salad with Avocado and Pico de Gallo
Tamales of every flavor!!
Short Order Mexican Grill. Build your own combo plate.
Burritos, Chimichangas, Tacos, Enchiladas, etc, with
just about any meat, fish, cheese or veggie you can dream up.
All your favorite Mexican Beers. Served so cold they're nearly frozen!!
All the flavors of Patron Tequila, plus our usual wide barstock.
Please drop any $ you can into the Tip Jar to help the dogs at
Bichon and Buddies
. Every penny helps! Thanks!
For Direct Donation Link for SmartPhones
CLICK HERE
To Donate directly on the charity's site
CLICK HERE
Please let them know it is a #Nipclub related donation so we can add that to our final total.