@TheNascarKitty and staff at #NipClub welcome you to Oktoberfest
in beautiful Alberta, Canada. Pawty with the best! #NipClub
In the tradition of the famous German OKTOBERFEST #NipClub brings you an evening of great German food, a huge variety of beers and ales, and a wild pawty to go with it!!
We are also using this pawty to celebrate CANADIAN THANKSGIVING with our pals from the Great White North. A lot of #NipClub pals are from Canada like @HollieCatRocks, @AutumnTheDoxie, Lucky_GSD, and @Spike_Cat to name a few.
For this great pawty celebrating our Canadian pals I rented the famous
Fairmount
Chateau Lake Louise-at Banff National Park in Alberta, Canada. So pack your bags and get ready to hop on #NipClub Airlines...we're going to the "home of @AutumnTheDoxie"!!!
Fairmount Chateau-Lake Louise in Banff National Park, Calgary, Alberta Canada



FREE BEER!!!
Step into our cooler & grab a beer from our NipClub WALL of BEER!!
Great Beer from every country!!!


@MeisRoxyThePug serves up a LOT of beer. All at once.
So put on those Lederhosen, Squeeze into that sexy bavarian corset top, or just wear your own natural fur!!
If you need help just ask @RealFakeGator and his crew from #NipClub Outfitters. They have a HUGE selection of OktoberFest clothing available.
Menu of Terrific Oktoberfest Noms!!
What's better with a good beer than a Bacon Cheeseburger?
#NipClub's BACON Cheeseburger goes the extra MILE
=
Canada's national dish: POUTINE!! Our is made
with fresh french Fries, covered with Cheddar Cheese
Curds and topped with shredded beef in a rich
Guinness Gravy. Served with a large Guinness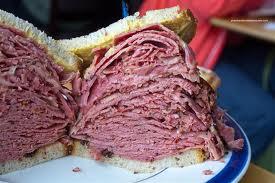 World Famous Montreal Smoked Meat Sandwich.
It gets cold in Canada. Eat your protein!
Roast Pork with Saurkraut
Bavarian Wurst Platter
Wiener Schnitzel (breaded Veal) with
sweet-sour Red Cabbage
Kassler Rippchen (smoked pork chop)
with mashed potatoes & saurkraut

Reuben Sandwiches
Please drop any $ you can into the Tip Jar to help the Dogs at Shar Pei Rescue and Support Scotland. Every penny helps! Thanks!
For Direct Donation Link for SmartPhones
CLICK HERE
To Donate directly on the charity's site
CLICK HERE
Please let them know it is a #Nipclub related donation so we can add that to our final total.
Shar Pei Rescue and Support Scotland on Facebook
Shar Pei Rescue and Support Scotland on
Twitter
Shar Pei Rescue and Support Scotland on
Pinterest
Read More About them
HERE