Please drop any $ you can into the
tip jar
to help the animals at One By One Cat Rescue. Every penny helps! Thanks!
@Mariodacat puts out the cake selection for waiting pals
@Doggymolly @TommyPug @NancyCakeFace and @Dylcat1
Before we pawty hard, please take a moment to remember @realFakeGator's pal Marta that has passed OTRB this week. Gator and his family need big pawhugs. Then Pawty hard for her and celebrate life and new beginings!
Caught the bigest pike at #LWP
Marta pawtied hard with her pal Gator.
Details about our Once a month Gotcha and Birthday pawty HERE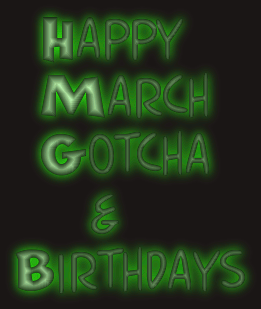 @PepperPom
March 10
@OprahtheWestie's bro Sammo
March 15
@NewttheCat
March 15
@kingtuttifruiti @flacatlady
March 17
@cats_meows Marie
March 15
@BigBoyBosco
March 15
@Toughteddy Birthday March 10
Mulder and Scully cat Birthdays March 17
Luna of @lilyluwhoT Birthday March 9
@IamRustycat Birthday March 17
@Cokiethecat Birthday March 14
@Rumblepurr Gotcha day March 28
@IAmSmittyKitty Birthday March 25
Rio of @Health4UandPets Birthday March 18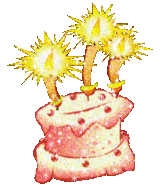 Tonight we have Scifi drinks and Cakes to warm up for the big #Scifipawty by @BorisKitty this weekend.
Details HERE