Please drop any $ you can into the Tip Jar to help pets at Paws in Prison Every penny helps! Thanks!
Avast ye scurvy Dogs (and Cats, Ducks, Rabbits, or whate'er ye may be!) Prepare to set sail with the pirates o' #NipClub. Pillaging, plundering, fighting, and of course barrels and barrels of rum. Don't miss it. Sept. 17th, 2015 will go down as wildest night of the year.
We have 5 ships this year. It's not too late to sign up with the ship of your choice, just let the respective captain know. Or you can just show up and jump onto a ship the night of the pawty.
If you don't have it in your loins to be a pirate, Captain @WinstonTabby has set aside a portion of his ship "Three Sheets To The Wind" as a observation nightclub. Our barktenders will be slinging drinks and noms there, and our DJ's will broadcast live over #NipClub Pirate Radio too.
Whatever ye will be, if ye need help, don't hesitate to get ahold of @RealFakeGator of #NipClub Outfitters and ask for that special outfit you've been dreaming of.
Yo-ho-ho! Galleon fleet taylor!
The Ships:
The BlackPaw

The BlackPaw captained by @OwenTheTonk and 1st mate @Kittehboi





To join the crew contact @Kittehboi or @OwenTheTonk
@Mariodacat
The Golden Shayna
The Golden Shayna captained by @ShaynaCat
STILL HIRING: CONTACT @ShaynaCat
The Lady Pearl
The Lady Pearl captained by @TinyPearlCat
We carry Barrels o' fishes and Bails o' Nip!
#1stMateinchargeofProvisions
@TheNascarKitty Boatswain (
Maintenance
and
Supplies
)
@DCKitty Hospitality Director
Guard of provisions ship @Mr_Pie
The Queen of Patrone
your typical pirate ship. Word is First Mate @DoggyMolly is in charge of
equipping it.
CREW: First Mate: @DoggyMolly, Navigator: @georgetheduck,
2nd Mate:
@Cinniminni2, Ship's cook/Doctor: @MeisRoxyThePug,
Shipwright:
@furrrrguson, Helmsman/Musician: @Dogstoyevsky, Swabbie: @3PhiBotticelli,
Gunner: @Bea_Bell
Three Sheets To The Wind
Three Sheets To The Wind captained by @WinstonTabby...not
so much a pirate ship, but they will steal your rum...if they dont capsize.
This ship will also have the #NipClub nightclub onboard for those
who don't wish to be pirates and just want to watch!!
To Board, either as a pirate or a pawtier contact @WinstonTabby (or just show up).
#GingerNinjas
@RustytheKitty @IamRustyCat @TiggyBean @RiverWhimsie
Speak like a Pirate day September 19th
For Translating English to Pirate Speak - Click HERE
Look what the supply ship is bringing in!
Ye Olde Pirate Noms & Drinks
To save room for ALE and RUM (the important stuff) we have limited pantry space, so we are offering just one "Pirate Plate" special dinner. But it's a nice one: Grilled Chicken, Pork Ribs, Shrimp, Mashed Potatoes, Cheese Biscuits, Corn, Apple Turnover, Creamy Clam Chowder, and Dark ale
Captain @WinstonTabby graciously (meaning we got him drunk and tricked him) donated about a weeks supply of his own personal rum supply. That should last us through the night.

Pirates need those vitamins to stay healthy, so don't forget the fresh citrus...
eat it or use it to garnish your grog...or both!!!
Acquired by @Slinky_the_Cat
Lady Pearl's #1stMateinchargeofProvisions


Catnip Hardtack and Guacamole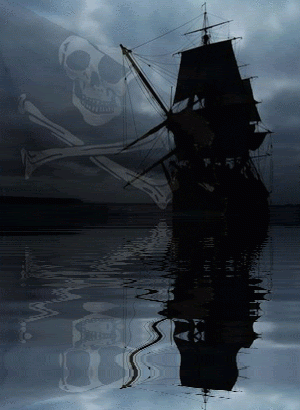 Please drop any $ you can into the Tip Jar to help the pets at
Paws in Prison
Every penny helps! Thanks!
For Direct Donation Link for SmartPhones
CLICK HERE
Directly to
Paws in Prison
on their site
Click Here
Please let them know it is a #Nipclub related donation so we can add that to our final total.