We are in that lull bwtween Thanksgiving and Christmas/Hannukah where everyone eats too much, burns the candle on both ends, and is forced to realize the "commerciality" of the winter holidays. So for tonight, we're going to take a break from all that, and celebrate Festivus. Having some fun and putting the hectic holiday season on the back burner for one night.
Traditional Festivus Pole!!
Here's a little Festivus Explanation & History on Video:
What is Festivus? Here's a link to website that will tell you verything you wanted to know!!
Click HERE for Festivus Info!
So throughout the nite our Festivus Hosts: @HollieCatRocks, @DanaPixie, @TinyPearlCat, @Spike_Cat, @NoCryBabyDogs & @AutumnTheDoxie will lead activities such as:
The Airing of Grievances:
Gripe, bitch, tell it like it is, but NOT about each other. About life in general, the government, our humans lack of being an animal MOL, whatever, but light-heartly and hopefully to bring a chuckle to each other. But NO HURT FEELINGS!! Be kind and funny!
The Festivus Dinner:
No turkey or ham here, MEATLOAF is the meatloaf is the meal of this holiday and we've got a lot of varieties of it. And if you dont like meatload, we do have Spaghetti and Meatballs!
Festivus Miracles:
Something weird or funny happen, it's probably a Festivus miracle. Proudly procliam so to everyone by saying "It's a Festivus Miracle!"
Feats of Strength:
show of your strength with goofy feats of strength BUT ALSO by wrestling and pinning the heads of NipClub to the ground and pinning them. Take on @KingTuttiFruiti, @TheNascarKitty, @TinyPearlCat, @MarioDaCat, @Meow_Girls or @AutumnTheDoxie because Festivus is NOT a success until ALL of the heads of household (or in this case management of #NipClub) are wrestled to the ground and pinned! MOL.
The Festivus Feast:
Festivus Chai Tea
Festivus Ice Cream
Bacon Wrapped Meatloaf
Shepherds Pie Meatloaf (baked in Mashed Potatoes)
Meatloaf Panini Sandwich
Traditional Meatloaf
CatNip Meatloaf
Meatloaf stuffed with Spinach & Red Bell Peppers
Spaghetti and Meatballs
Thank you to all that donated, it is deeply appreciated by the charity.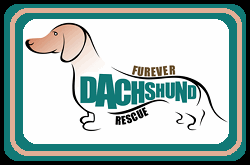 Iphone Users can Click
HERE
for direct link